Major General Gale S. Pollock (Ret.)
A continual learner, General Pollock became a certified nurse anesthetist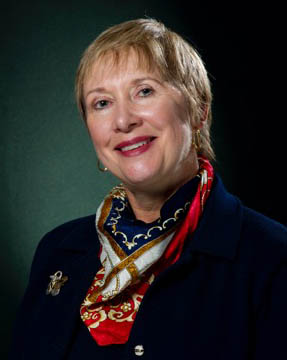 soon after her graduation from the University of Maryland. She has a Master's degree in Business, a Master's degree in Healthcare Administration and a Master's degree in National Security and Strategy. She has a honorary doctorate from the University of Maryland.
While in the Army, she served as the Commander of the US Army Medical Command and the Acting Surgeon General of the Army (the first woman, non-physician to have this role in any of the military services). General Pollock was the 22nd Chief of the Army Nurse Corps.
In 2008, she established the Louis J. Fox Center for Vision Restoration and was an associate professor at the University of Pittsburgh Schools of Medicine and Nursing. General Pollock was a 2011 Fellow in Harvard University's Advanced Leadership Initiative.
General Pollock serves on multiple advisory boards and is the owner of Pollock Associates, LLC. She is a Fellow in the American College of Healthcare Executives, the American Academy of Nursing and the National Board of Corporate Directors. She was selected as a 2013/2014 Professional Business Women of the Year by the National Association of Professional Women.
Her passion is improving the quality of lives of those with vision loss. To escape and rejuvenate she spends time hiking, biking and kayaking with her Ambassador guide dog "Cruiser" and her husband, Doug.
Anna Burger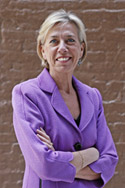 Hailed by Fortune Magazine as "the most powerful woman in the labor movement" Anna Burger retired in 2010 as both a top ranking officer at SEIU and the first chair of the labor federation, Change to Win. She brought together seven unions representing six million workers to develop a common agenda for working families, successfully negotiated with the White House on health care reform issues and negotiated the first bilateral agreement with the All-China Federation of Trade Unions.
A longtime strategist, Burger led SEIU's grassroots election work through 2008, which helped elect President Barack Obama and worked across the movement in building a sustainable progressive infrastructure.
An outspoken voice on the critical role unions can play to restore economic fairness in America, she served on President Obama's Economic Recovery Advisory Board from March 2009 – March 2011).
As a Harvard University 2011 Advanced Leadership Initiative Fellow Burger focused her work on new models of civic engagement launching the Gettysburg Project on Civic Engagement which she co-chairs with Harvard University's Kennedy School Academic Dean, Archon Fung.
Anna Burger also serves as the New Conversation's Projects executive director at Cornell University ILR School.
Joan Peck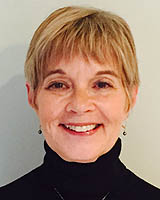 Ms. Peck has devoted her life to teaching, learning and advocating for students. She earned a Bachelor's degree in early childhood education from Hood College in Frederick, Maryland. She has a Master's degree in elementary education as well as a supervisory certificate and elementary/middle school principal certification. She has continued her learning throughout her career and into retirement.
While working with Gettysburg Area School District, she taught second, fifth and eight grades. She served as language arts coordinator and finished her career as an elementary principal and transition coordinator during a period of school restructuring.
After retirement in 2012, she continued her service to students by mentoring education students from Messiah College. She is also co-chair for the Adams County Birth to Five Committee which is committed to improving opportunities for children from birth to the time that they enter kindergarten at five years of age. She volunteers for Adams County Head Start as well as Adams County Children and Youth. She has presented workshops on parent and family engagement at various conferences focusing on young children. She works with various church committees, teaches youth and sings with the choir.
Ms. Peck is an avid horseback rider. She and her husband Denny are completing a 20-year renovation project of a 1700's log farm house. They enjoy ballroom dancing and training their young border collie, Lacey, as well as keeping in touch with their three grown sons and their families.
Charlie Plaskon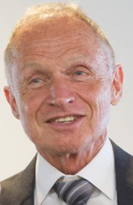 Charlie Plaskon was born in 1943 and is the grandfather of four. In the first grade he was diagnosed with a degenerative macular disease called Stargardt's. At that time he had no central vision and limited peripheral vision.
He has been legally blind all of his life. In his increasing darkening world, Charlie never let his lack of sight stop him. With the support of family, he received his Bachelor's Degree from Newark State College in New Jersey, his first Master's Degree from the University of Maryland at College Park, and his second Master's Degree from Hofstra University on Long Island. He married, raised three children, and after 32 successful years in the classroom at Copiague Middle School on Long Island, he retired to Florida in 1999.
Several months into retirement, Charlie picked up a new challenge – running. In a short time he was running half marathons, quickly followed by full marathons. After three years of success at this sport, including completing three marathons in three weeks in Europe, he turned to a new endeavor – triathlons – adding swimming and biking to the challenge.
Since 2001, he has completed over 30 full and half marathons, 12 half Ironman and 8 full Ironman events, including the World Championship in Kona, Hawaii in October, 2007. He has several Olympic distance triathlons to his credit including the ITU World Championship representing the United States as part of Team USA in Laussane, Switzerland in 2006.
He has been featured in two Ironman documentaries carried nationally on NBC and the Outdoor Life Network. His life story is also featured in the documentary, Victory Over Darkness, which was shown at the Heartland Film Festival in Indianapolis and the Sedona Film Festival. He continued with his vigorous training and racing schedule, but again added another major focus which is to motivate the visually impaired and blind as well as the sighted to a wealth of possibilities.
At the 2013 Boston Marathon, Charlie was a half hour from the finish line when the bombs went off. He vowed to return and, despite battling health issues, Charlie did cross the finish line on Boylston Street in 2014, but was not happy with his performance. His racing has been sidelined since then, but he is determined to return in 2016.